Dance and Drama Classes
---
St Mary's co-curricular Dance and Drama program provides our students with a wealth of opportunities beyond the classroom. Our students enjoy the tutelage of dedicated and talented teachers, as well as access to first-class facilities, including the 518-seat Lady Wardle Performing Arts Centre and the Lady Treatt Centre for Music and Dance, which boasts a variety of classrooms and rehearsal spaces, as well as two spacious dance studios.
We offer a range of co-curricular dance and drama activities to our students, for both enjoyment and extension. Auditions and rehearsals take place before and after school.
Junior School
We are proud to offer our Junior School students the opportunity to experience the joy that dance and drama can bring to one's life. Students from Kindergarten to Year 6 participate in regular dance classes, and our Year 6 students demonstrate their skills at our end-of-year Dance Showcase. Students in Years 3 to 6 who are interested in the theatrical arts can access before-school drama lessons in Terms 1 and 4.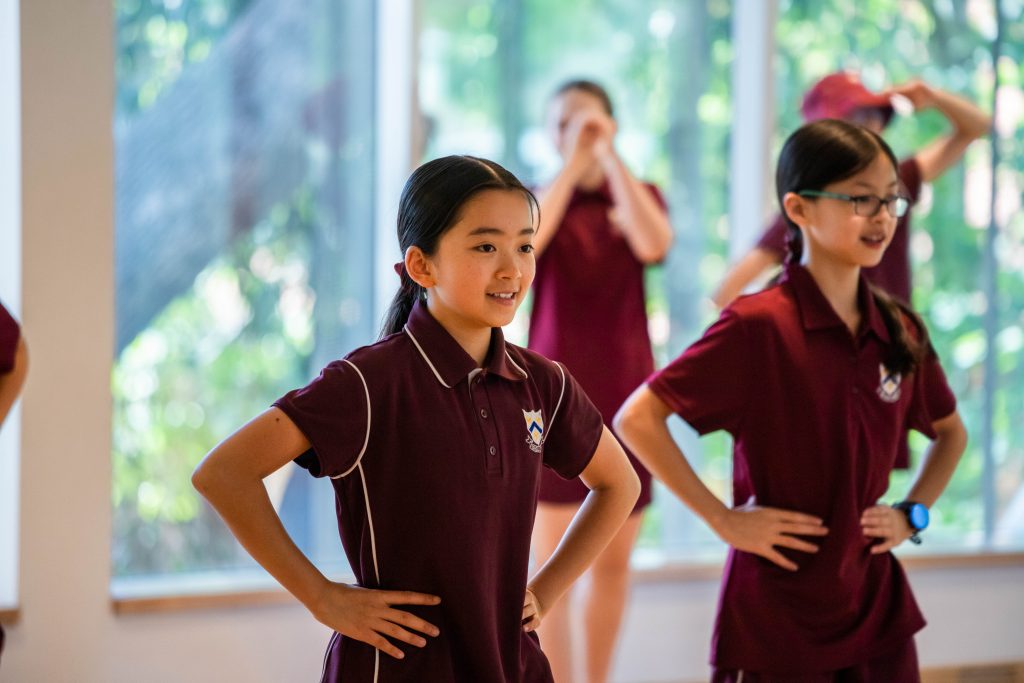 Senior School
Our interhouse competitions are student-led, providing the girls opportunities to work with members of their House to producing an ensemble dance piece (Interhouse Dance) or a short play (Interhouse Drama) in a fun and supportive environment.
Other co-curricular dance opportunities include the IGSSA Dance Festival, our annual Creative and Performing Arts Festival, and our annual Dance Showcase.
Co-curricular drama opportunities provide our students a chance to put into practice their knowledge of theatre in full scale productions.
Annual Dance and Drama Co-curricular Events:
DANCE
Junior Interhouse Dance
(Years 7 to 9)
Junior Dance Company
(Years 7 to 9)
Senior Interhouse Dance
(Years 10 to 12)
Senior Dance Company
(Years 10 to 12)
DRAMA
Lower School Interhouse Drama
(Years 7 to 9)
Lower School Production
(Years 7 to 9)
Senior School Interhouse Drama
(Years 10 to 12)
Senior School Production
(Years 10 to 12)
---
Learn about our enrolment process
St Mary's is all about girls discovering their best. We want our students to be engrossed in the exploration of ideas, to be self-motivated and self-directed, to delight in trying something new and to contribute positively to the community.