An Anglican School
---
Faith and Service
At St Mary's, faith and service are at the heart of everything that we do. The Church of England Girls' School, St Mary's West Perth was founded on 14 September 1921 in the Church of England parish in West Perth by the then Rector of the parish of St Mary's, The Reverend C L (Tom) Riley. The Reverend Riley, later Bishop Riley, was the School's first Principal and Chair of the Board of Governors.
Formal worship, with focus on the Eucharist according to Anglican tradition, is an integral part of the cyclical life of the School. We resolve to maintain and build on our Anglican foundation and Christian values, and girls are reminded of that during regular chapel services and our Religious Studies program. Learn more about our School by viewing the Anglican Schools WA Ethos Statement.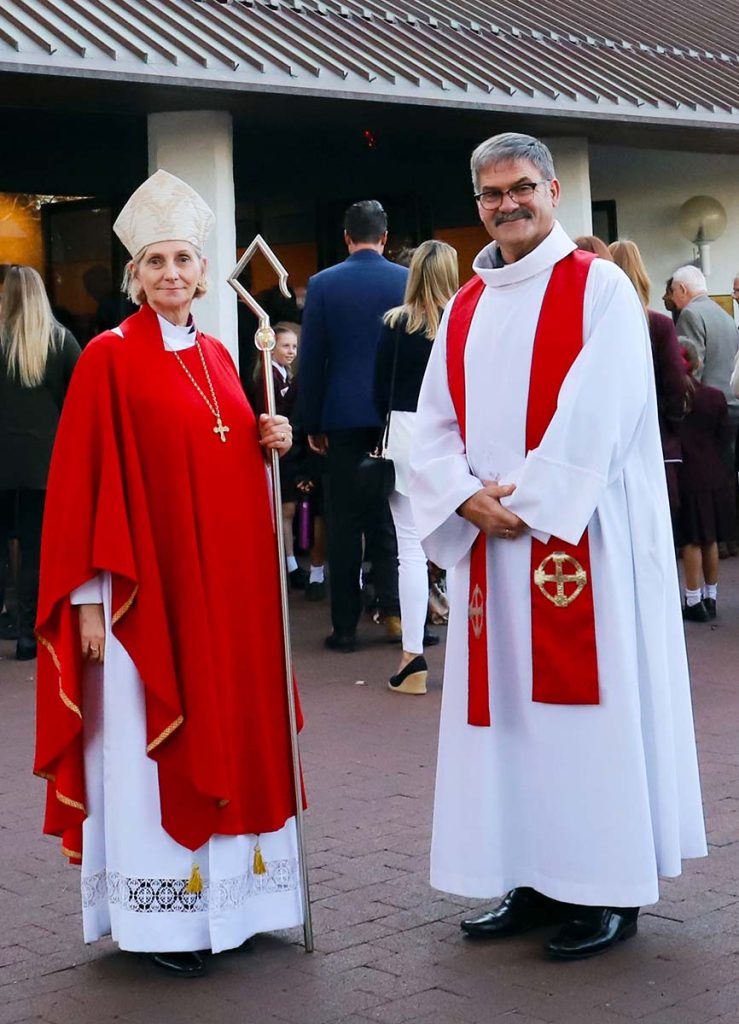 Girls of many faiths and beliefs attend St Mary's and all take part in our services, with the Eucharist being central to our community life. Girls from Kindergarten to Year 12 attend weekly or once per cycle chapel services. Boarders have their own weekly chapel service and from time to time they enjoy Chapel services with boarders from Hale School, our brother school. There are staff services to mark the beginning of each term and conclusion of the school year, and special services are held to mark Holy Week, All Souls Day and the approach of Christmas. In August each year, students from Years 3 to 12 join staff to celebrate through the Eucharist the School's Patronal Festival, which is a highlight of the School's liturgical calendar, as is the annual Year 12 Valedictory Chapel Service.
St Mary's is proud to have Archbishop Kay Goldsworthy AO as a regular visitor to the school and to have the Archbishop and Bishops preside over some school services and significant occasions.
We are members of the Western Australian Anglican Schools Association and Anglican Schools Australia.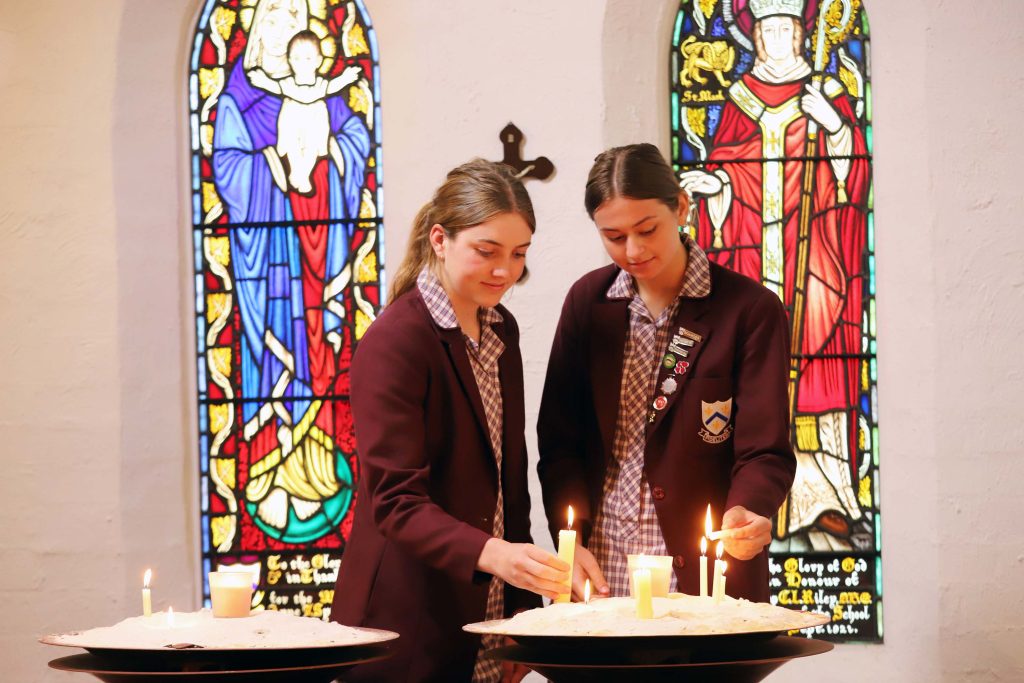 The Chapel of St Mary
Built and consecrated in 1981, the Chapel of St Mary is a spiritual place which is central to school life. All students and staff attend regular services in the Chapel, which belongs to all members of the St Mary's community.
Preparation for Baptism, Admission to Holy Communion and Confirmation is available to current students, as well as Old Girls and other members of the St Mary's community, with a service taking place in June each year. Many Old Girls return to the Chapel to be married or to have their children baptised, and our quiet and beautiful Chapel is, at times, the chosen place for funerals of members of the School community.
---
THE REVEREND RICHARD PENGELLEY
Our School Chaplain
Father Richard Pengelley was formally commissioned as Chaplain of St Mary's at our Whole School Eucharist on 13 August 2019.
Our Chaplain is responsible for the order of worship in the school and guiding students in their understanding of their own faith development. As a key member of our pastoral care team, the Chaplain cares for all members of the St Mary's community through spiritual guidance and personal support. The Chaplain is available to discuss all matters of worship, spiritual and social life, and oversee the administration of the rites, ceremonies and sacraments of the Anglican Church.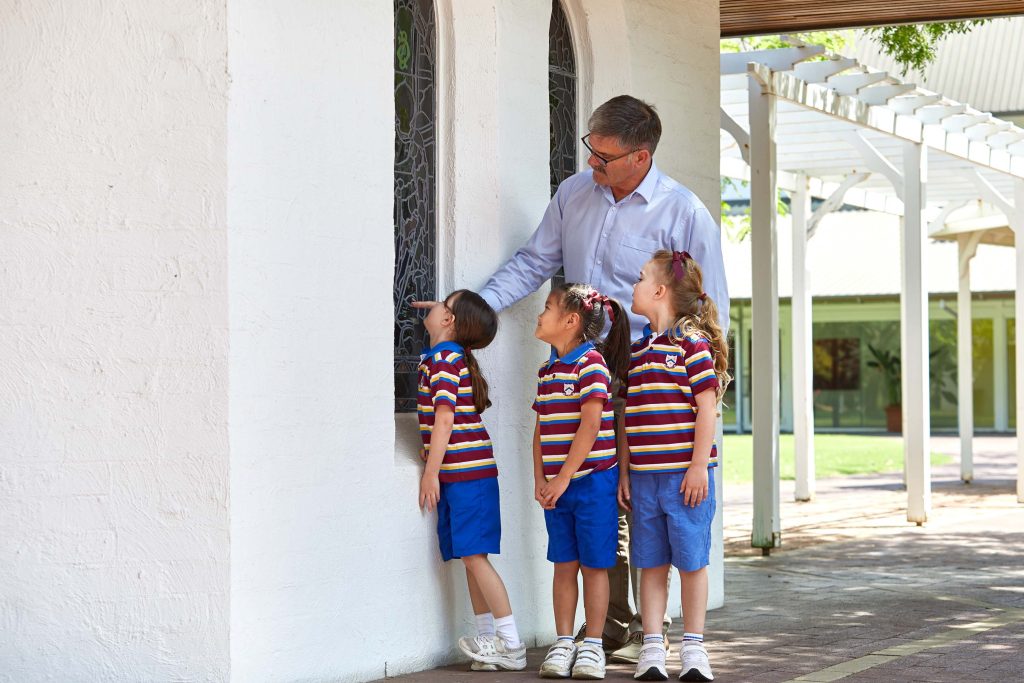 Student Leadership
---
Every year, a Year 12 day student and boarder are elected to the position of Chapel Prefect. They are responsible for assisting the Chaplain, especially in the planning and organisation of Year 12 services. Each of our Year 12 Community Captains, with the assistance of the Chaplain, also prepares and leads a service based on the theme of a Christian value. In the Junior School, several Year 6 girls are appointed each semester to form a Chapel Committee. They help plan and conduct our regular Junior School chapel services.
Cultivating Faith
Religious Studies is a subject in the timetables of all the girls from Kindergarten to Year 12. For our Junior School girls this is one period per week, while Senior School girls have one period per ten-day cycle. Our Religious Studies program provides an understanding of the development of Christianity and the Anglican Church. In the Junior School, Bible stories are an important focus, while the Senior School program includes the study of world religions and social justice issues.
Service to Others
Service to others is an integral part of leading a Christian life and is central to the ethos of our School. St Mary's co-ordinates many programs and activities that encourage our girls to consider the lives and needs of others.
OUR SCHOOL MOTTO 'FIDELITER' MEANS FAITHFULLY
Our Motto, Prayer & Hymn
The School Prayer and Hymn have been used at St Mary's since the School was established in 1921. The prayer is attributed to Bishop C. L. Riley, the then Parish Priest and School Principal, who also chose the School Hymn.
Prayer
Almighty God, the fountain of all true knowledge and wisdom, by whose grace this foundation of St Mary's has progressed and prospered; make this school as a field which you bless, that whatsoever things are true, pure, lovely and of good report may here forever flourish and abide. Make it to be loved and honoured by all its members as an instrument of your glory, through Jesus Christ our Lord. Amen.
Hymn
Rise in the strength of God
And face life's uphill way.
The steps which other feet have trod,
You tread today.

Press onward, upward still
To win your way at last,
With better hope and stronger will
Than in the past.

Life's work more nobly wrought,
Life's race more bravely run,
Life's daily conflict faced and fought,
Life's duty done.
Words: Ada Rundall Greenaway 1861-1937
Music: Sidney Hugo Nicholson 1875-1947