Girls Boarding House Facilities
---
We pride ourselves on delivering quality education and maintaining modern, contemporary boarding school facilities within Anne Symington House. All our boarding facilities are located under one roof, and our dining room, courtyard and reception areas are roomy and welcoming.
Boarding wings
Each of the six wings in Anne Symington House is home to a mix of boarding students from different year groups, which helps to create that true sense of family. Our girls enjoy bright, spacious rooms that feature wireless internet, reverse cycle air conditioning and individual study areas. Younger girls share a bedroom with another student, while Year 12 boarding students have their own rooms. Our younger girls change rooms each term, which helps them to create a wide circle of friends within their year group, while our older girls change rooms each semester. Our Year 12 boarding leaders help our girls forge friendships across all year levels.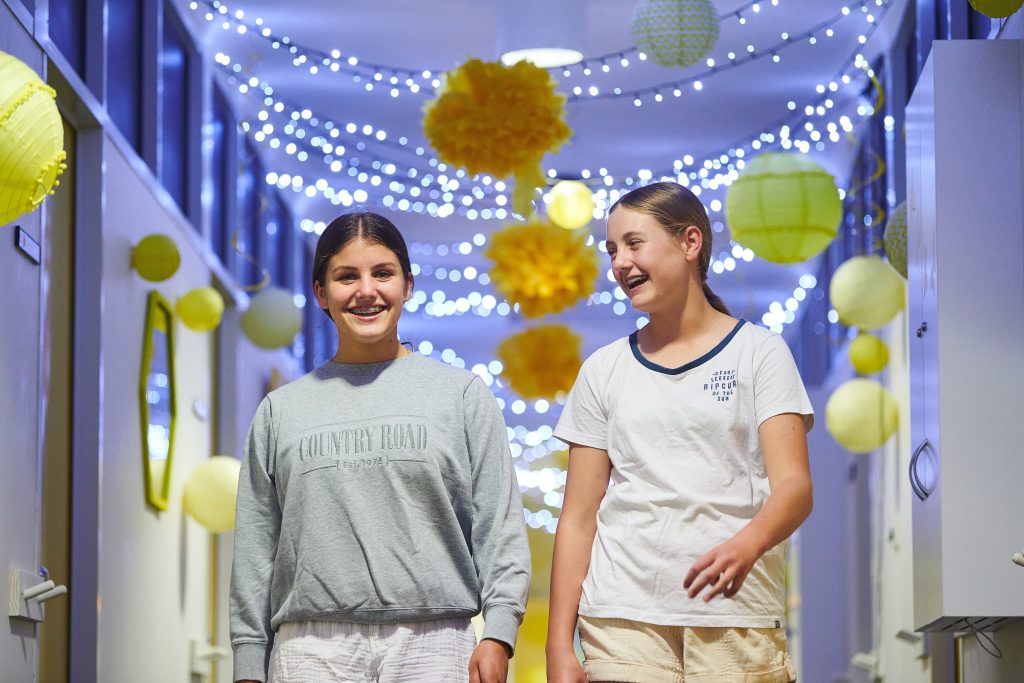 Common areas
Our girls enjoy spacious common rooms and large recreation areas where they can gather and socialise. The landings, common room and recreation room have lounges, TVs, DVD players, fridges and microwaves so that students feel at home. There is also a designated fitness area with exercise equipment for students who wish to keep active. Our Year 12 boarders enjoy their own fully serviced common room.
Dining
Mealtime is truly a highlight of the day for our boarding community. Our in-house Head Chef provides a healthy, balanced diet for our girls. The Head Chef also regularly seeks input from students and parents about meal options.
Menus, which are sent to parents each term, are designed on a rotational basis. At breakfast, our girls enjoy a variety of hot items or cereals. Alternatively, they can make their own muesli at the muesli bar. Morning tea and lunch are generally enjoyed outside, and afternoon tea is served in the boarding house courtyard. There is always a variety of delicious hot and cold options for dinner. Our Head Chef also prepares vegetarian options and meals for girls with specific dietary requirements.
Each term, the boarding house hosts a fun, themed dinner where we celebrate our unique community.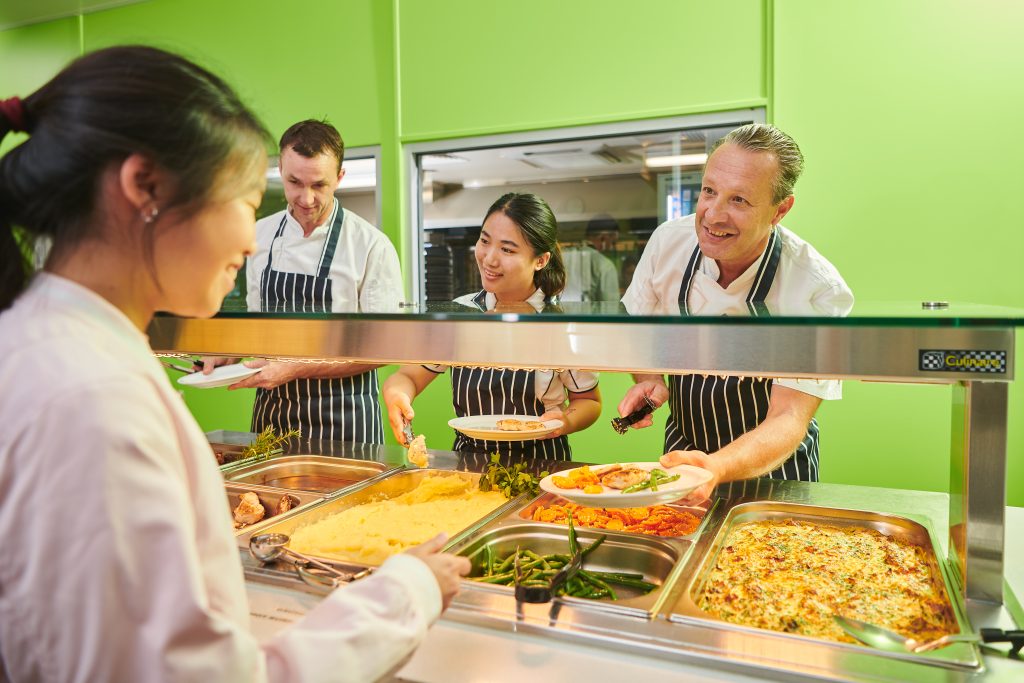 Amenities
Our boarders have access to several first-class school facilities, including tennis and basketball courts, a gymnasium workout room and a swimming and diving pool. Boarders also have after-hours access to the library, IT centre, and our many music and dance studios.
Girls can also enjoy our spacious and quiet grounds or our much-loved boarders' activity room, where the girls can bake or sew.
---
Visit our boarding house
We realise that there is no better way to learn more about St Mary's than by paying us a visit. You are warmly invited to view our wonderful facilities and find out more about the school environment and our wonderful boarding school program.
To arrange a visit, please contact our Enrolments Registrar on (08) 9341 9121 or via enrolments@stmarys.wa.edu.au