St Mary's rides wave of success
---
POSTED August 19 2022 , News
St Mary's talented Surf Team left the competition in its wake en route to claiming a win at today's WA School Surfing Titles metropolitan qualifying event.
The girls were a force to be reckoned with in the waves, using their local knowledge to tame the Scarborough Beach break.
Consistency across the board helped St Mary's win the overall title from Carine Senior High School (second) and Methodist Ladies College (third).
St Mary's dominated the surfing component of the event.
Coco (Year 7) and Grace (Year 9) took out the Junior Girls' competition, while St Mary's went one-two in the Senior Girls' event, with Madeline (Year 12) and Charlie (Year 11) combining to claim first place and Year 12 students Jaya and Chloe finishing second.
The girls have now earned the right to compete in the WA State Final, which will be contested by more than 60 schools from Geraldton to Esperance on Friday 26 August.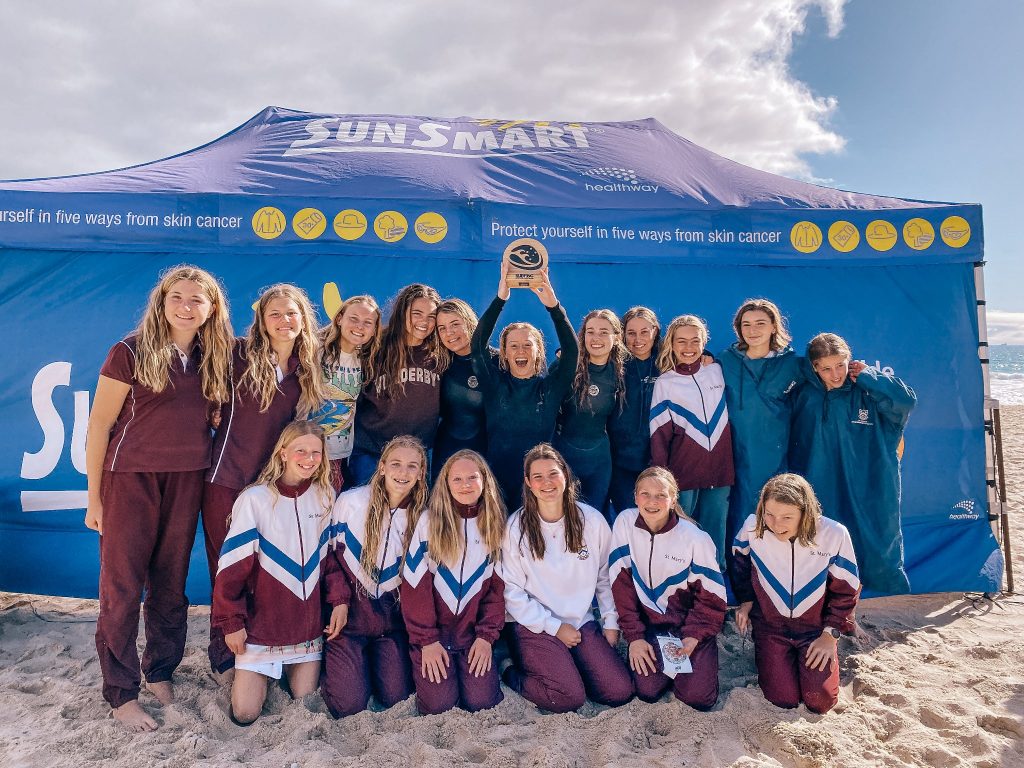 Metro Zone 5 Overall Results – Top 6
1st – St Mary's Anglican Girls School
2nd – Carine Senior High School
2nd – Methodist Ladies College
2nd – St Hilda's College
5th – John XXIII College
6th – Prendiville Catholic College