Old Girl wins coveted art award
---
POSTED April 27 2023 , News
Congratulations to St Mary's Old Girl, Andrea Huelin (Wilhelm '87), who was today announced as the winner of the 2023 Archibald Packing Room Prize for her portrait of New Zealand-born comedian, Cal Wilson.
The Packing Room Prize is awarded to the best Archibald entry, as judged by the Art Gallery of New South Wales staff who receive, unpack and hang the entries.
Clown Jewels is one of just 57 portraits that are in the running to win the Archibald Prize, which will be announced on 5 May 2023.
Andrea originally pursued a career in journalism and broadcasting after graduating from St Mary's but later followed her love of art and embarked on a career change into the arts.
She is renowned for painting colourful representations of everyday life.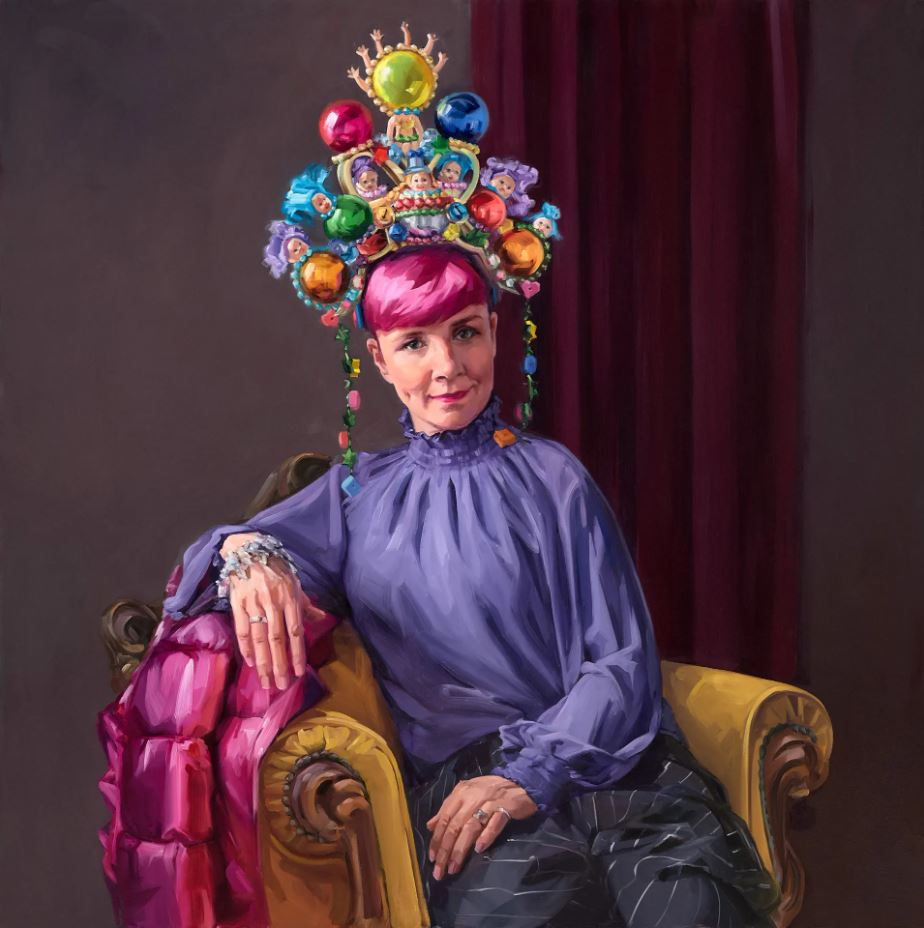 Andrea said an Instagram exchange with Cal led to the creation of Clown Jewels.
"Cal has an Instagram page where she revealed the brilliant headpieces that she made from plastic toys and shiny ornaments during the long Melbourne lockdowns [in 2020–21 due to COVID-19]. Posing in them on her makeshift home stage, she looked so proud of herself that it made me laugh out loud. I posted a congratulatory comment. Cal wrote back and said that she admired my paintings, so I asked if she'd sit for a portrait,' says Huelin.
"Cal brought her creativity and imagination to the sitting, as well as a suitcase full of headpieces and outfits. I wanted to paint a formal portrait, mocking the 19th-century style in which women were painted in their fancy bonnets and frilly blouses, looking either bored and oblivious, or proud as punch of their best duds.
"As often happens, the painting acquired a life of its own. With Cal's slightly haughty expression and sparkly headpiece, it suddenly became seriously regal."