Sammy set to shine on world stage
---
POSTED August 4 2022 , News
Year 12 student, Sammy, is set to take on the world's brightest sprint kayaking talents when she represents Australia at the 2022 Canoe (Kayak) Sprint World Championships in Szeged, Hungary between 31 August and 4 September.
Sammy earned a place on the Under 18 Junior Australian Team after claiming gold in the Women's Under 18 K1 1000m, K2 200m and K2 500m events at the 2022 Sprint Kayak National Championships, which were held in Adelaide earlier this year.
She also won Silver in the Women's Under 18 K4 500m and Bronze in the K1 500m and Mixed Under 18 K2 500m.
Sprint kayak events are raced over distances of 200, 500, 1000 and 5000m on a straight, flat-water course in single (K1), double (K2) and four (K4) paddler boats. As the name suggests, it is a flat-out sprint between the starting line and the finish. It is an Olympic sport and World Championships occur annually.
Relatively new to the sport, Sammy was first introduced to sprint kayaking in late 2020 via the Western Australian Institute of Sport (WAIS) Talent Identification Program.
Less than a year after taking up the sport, Sammy won the Under 16 K1 500m final at the National Championship in mid-2021.
She was subsequently selected in the 2021 and 2022 WA State Teams, the Paddling Australia National Development Squad in 2021 and 2022, the 2022 Sprint Canoe Asia Pacific Cup Team and, now, the Australian World Championship team.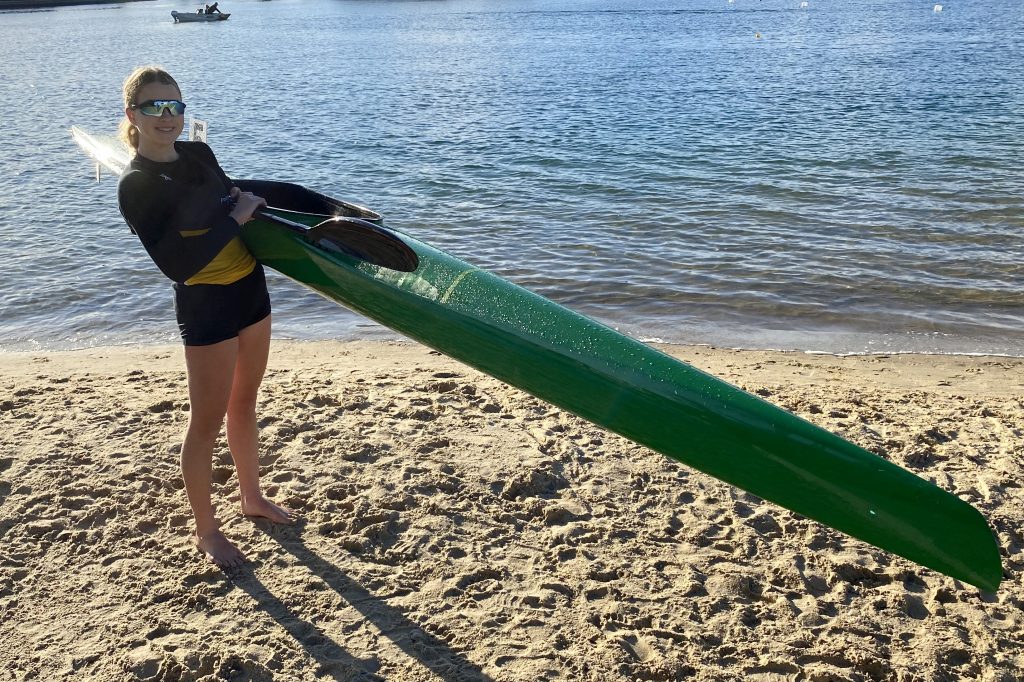 Sammy trains most mornings or afternoons on the Swan River at Bayswater and is now a scholarship holder with the highly successful WAIS Canoe Program, which is run by two-time Olympian Ramon Andersson.
Sammy is thrilled that her hard work is paying dividends but is under no illusions regarding the task before her.
Sprint kayaking is a popular sport in Europe and the Hungarian and German paddlers are very quick across the water.
She is looking forward to competing, getting some international race experience, and working with other girls selected to the team from South Australia, Queensland and New South Wales in the team boats.
On behalf of the entire St Mary's community, we wish Sammy the best of luck.
We look forward to providing an update on her performance at the completion of the World Championships.