St Mary's wins coveted Brain Bee title
---
POSTED September 15 2022 , News
Three St Mary's students recently combined their brilliant minds to take out the top prize on offer in the Australian Brain Bee Challenge held at The University of Western Australia (UWA).
The Australian Brain Bee Challenge, the country's only neuroscience competition for high school students, is supported by UWA, the Perron Institute and the Neurotrauma Research Program in WA.
Year 10 students Lizzy, Avneet, and Lilia were crowned winners of the video component of the prestigious competition for producing an engaging visual analysis of lucid dreaming – a unique state where a person is conscious during a dream.
The judging panel said that the talented trio delivered a "well-researched and executed explanation" of the unusual experience of achieving conscious awareness of dreaming while asleep.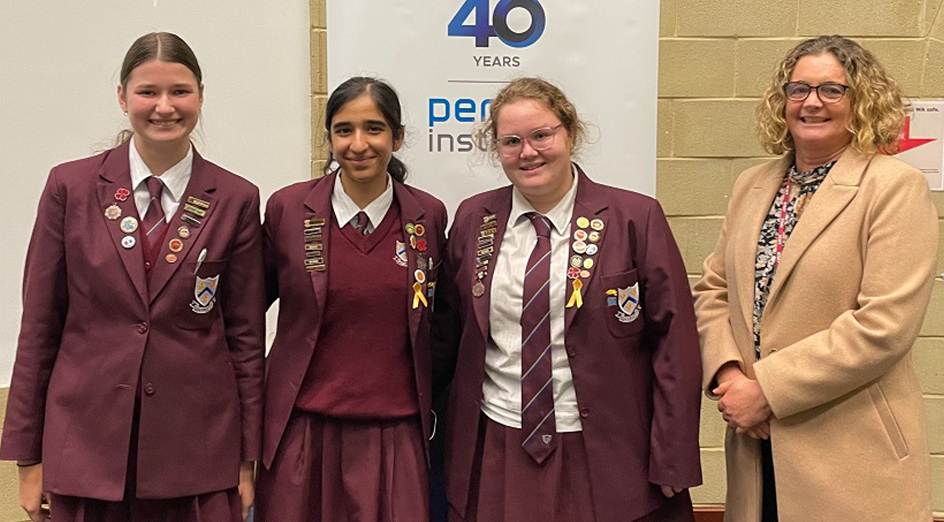 St Mary's backed up its success in the video aspect of the competition by performing strongly in the Western Australian component of the Brain Bee's individual competition.
Five Year 10 students – Siena, Lilia, Lizzy, Nina and Avneet – made their way through to the second stage of the individual competition, which involved participating in lab work to understand the electrical impulses in the brain that underpin out consciousness and ability to think; learn about neurological diseases and how to diagnose them; and looking at the latest research in the field and future challenges for scientists.
At day's end, Siena and Lilia were deemed joint runners-up in the WA individual competition.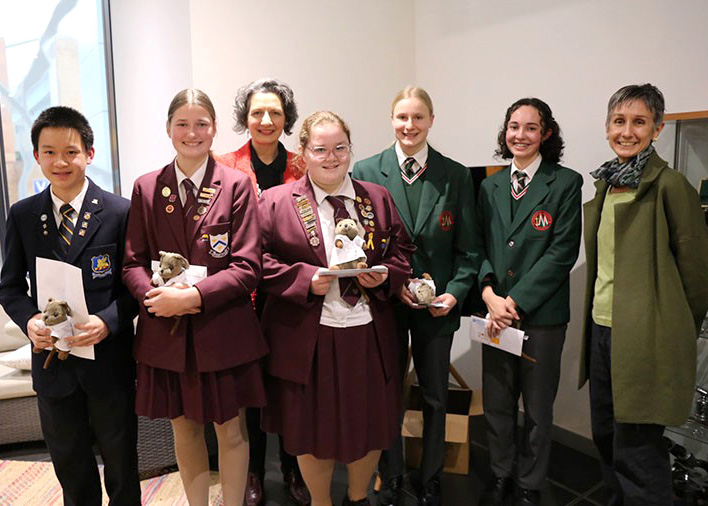 Brain Bee State Coordinator and UWA/Perron Institute MSWA Senior Research Fellow, Associate Professor Jennifer Rodger, said the aim of the Brain Bee was to provide students with insight into why research into the human brain is important, while at the same time showcasing a variety of career opportunities in science.
"Although we've made much progress across all fields of medical research, we still only have a very basic understanding of how the brain works," Associate Professor Rodger said.
"An ageing population and the devastation caused by neurological disorders highlight the importance of making advances in neuroscience. We also need to continue cultivating the curiosity and passion of our young people and researchers who can really make a difference in the future.
"Since it began in 2007, this event to engage young students has provided us with the opportunity to do just that."