Staff spotlight: Jess Gazia – Head of Design Technologies
---
POSTED May 3 2023 , News
What drives your passion for teaching?
I am passionate about teaching essential life skills that our students will use for the rest of their lives. There is nothing more rewarding than seeing the sense of achievement on the girls' faces when they have made a fabulous meal or completed a textiles project. Teaching is all about having a sense of purpose in helping others to learn and grow, and Design Technologies offers many opportunities for our students to discover and explore their passions, leading them to achieve meaningful success.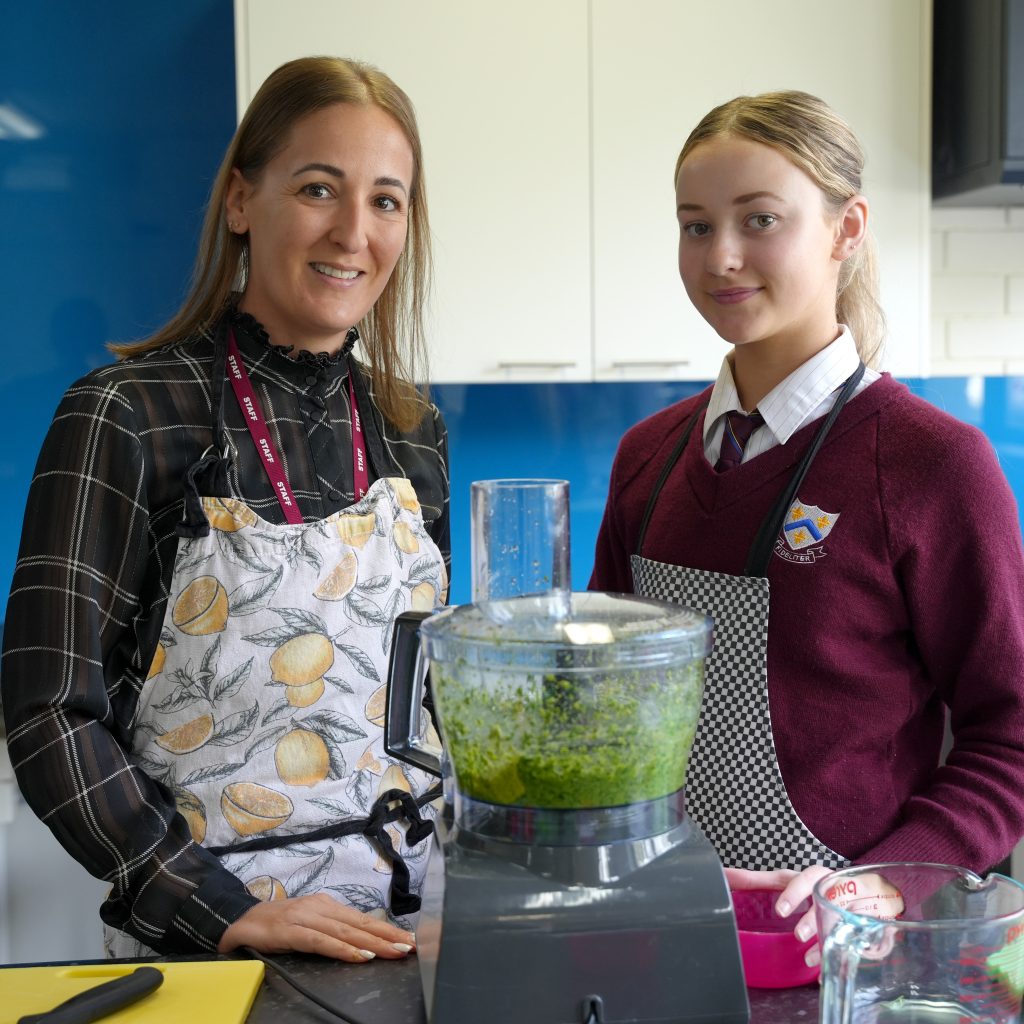 What programs are you championing in your department this year?
Several exciting initiatives are under way in Design Technologies this year. Our Year 11 Materials Design and Technology girls are creating garments out of recycled goods, our Year 9 students have been learning about bush tucker and traditional agricultural practices under the guidance of an Aboriginal elder and our textiles students are designing and creating their own digital repeat prints, which they will print onto fabric and use to construct bags.
Why is it important to engage hearts and ignite curious minds?
Engaging hearts and igniting curious minds is important because it creates a more meaningful and effective learning experience. If students are emotionally invested in what they are learning, they are more likely to remember and apply the knowledge later. We need to foster a sense of wonder by encouraging students to ask questions and explore new ideas, as it makes them more active and engaged learners.