Bond Blocks benefit early years students
---
POSTED February 17 2023 , News
For the past 10 years, St Mary's Junior School Academic Centre for Enrichment (ACE) has been using the Maths Assessment 1:1 Interview to evaluate and determine the mathematical understandings and misconceptions of our Kindergarten to Year 3 students. This information is later shared with classroom teachers so that they can better understand each student's mathematical strengths and weaknesses. In 2023, our teachers will have another tool to help them develop individualised learning plans for our girls' mathematical learning journeys: Bond Blocks.
Developed by experienced teacher, Narelle Rice, and renowned Western Australian mathematics education consultant, Dr Paul Swan, Bond Blocks is an evidence-based system made up of ready-to-go, sequenced resources designed to build early years students' counting and calculating skills. The Bond Block program, which boasts more than 100 sequenced lessons, activity boards and games supported by teaching videos, was the winner of the 2022 Primary Student Resource Mathematics Numeracy Award.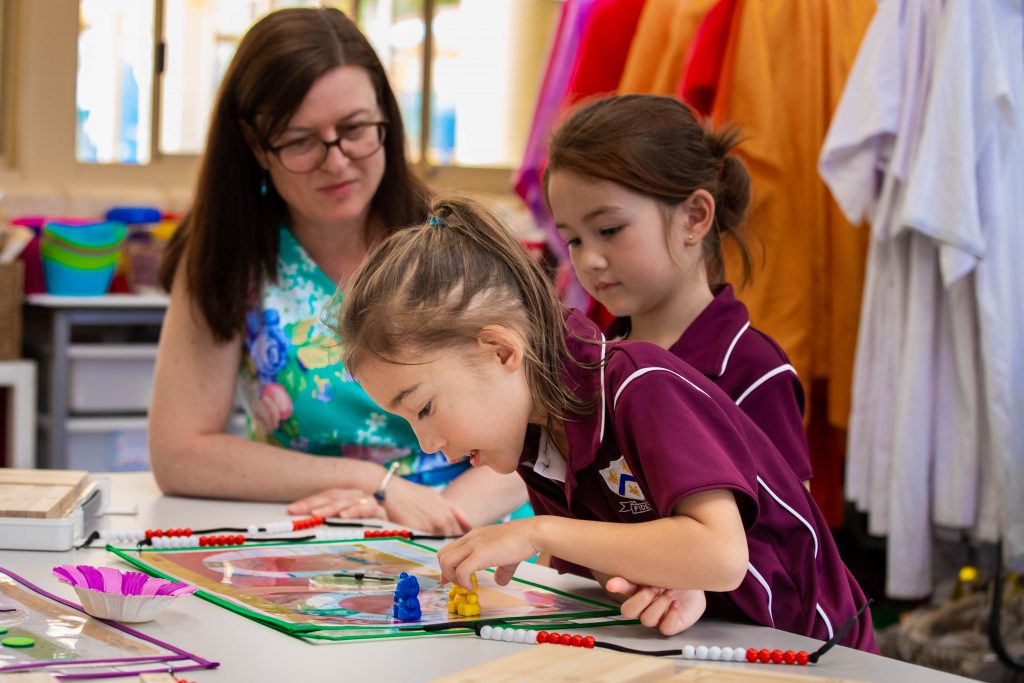 St Mary's trialled Bond Blocks with select classes in 2022 and such was its success, the program will be implemented in all early years classrooms this year.
Coordinator of the Teaching and Academic Centre of Enrichment, Helen Shaw, said that she was excited to utilise Bond Blocks in a greater capacity this year.
"We have seen evidence that this program is assisting us in providing the missing link, to help students move from concretely counting by ones to abstractly adding using numbers and symbols," Mrs Shaw said.
"Andrea Dingley, our ACE Numeracy Support Teacher – Early Years, and I have been excited to witness the growing confidence of our students, who are now more willing to respond to the Maths Assessment 1:1 Interview questions. Bond Blocks is providing them with a way of explaining their mathematical thinking."
Mrs Dingley said that she was amazed at the progress some students made by utilising Bond Blocks.
"Every year, I assess our early years students using the Maths Assessment Interview. They always struggle with the question, subtract nine from 12. However, this year when conducting the Maths Assessment Interview with the Year 1 students, I was amazed at how many could quickly respond to the problem of how many strawberries were left in a punnet of 12 when nine were eaten. In previous years, this has been so hard for them, as they would struggle with trying to count up or count back or not find they had enough fingers to cope. This year when I asked, 'How did you do that so quickly?', the response was often 'Bond Blocks'," Mrs Dingley said.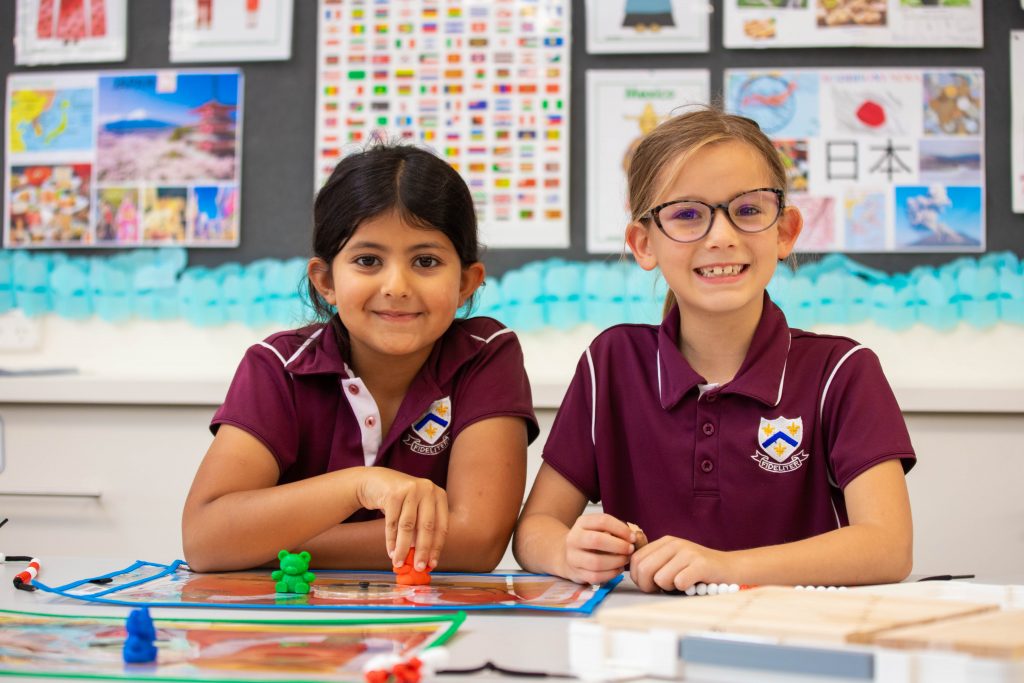 Last year, St Mary's early learning staff participated in two full days of training and established a close working relationship with Narelle Rice. This year, our staff will meet with Narelle twice per term so that they can extract maximum value from the Bond Blocks program. They will also be supported in the development of a data-informed numeracy program, which will help further improvements in student learning, classroom practice and overall student wellbeing. The data-informed practice is typically a cyclical process: Plan, Teach, Assess, Analyse and Adjust.
"There is compelling evidence that following Plan, Teach, Assess, Analyse and Adjust cycle will result in improved results. Meeting regularly with Narelle and coordinating fortnightly meetings where teachers will discuss class observations, the 'sticking points' in mathematical understandings being observed and curriculum content, will ensure that our early years students are being provided with every opportunity to gain confidence, experience success and enjoy maths," Mrs Shaw said.